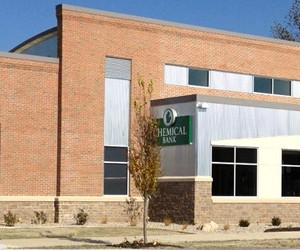 Detroit-based Chemical Bank operates branches across Michigan, including downtown Benton Harbor. Photo via fb.com
The long-time president and CEO of Michigan's largest banking company is stepping down.
David Ramaker, who has served in those roles at Chemical Financial Corporation, since 2002 is set to retire in the third quarter of 2017.
Ramaker has also served as president and CEO of the corporation's subsidiary, Midland-based Chemical Bank, since 2001.
David Provost has been named president and CEO of the corporation, and Thomas Shafer will serve as president and CEO of Chemical Bank.
"David Ramaker forged many positive relationships with customers and the community during his tenure as CEO of Chemical Bank and the corporation," lead director Franklin Wheatlake said. "We thank him for his leadership and community involvement and wish him well in his retirement."
Ramaker joined Chemical Bank as a VP in 1989.
Shafer, who was named EVP and director of regional and community banking at Chemical Bank in 2016, has also been named vice chairman of the corporation and joins the board of directors for both the bank and corporation.
Provost has also been appointed chairman of the Chemical Bank board.
Shafer was previously the COO at Talmer Bancorp and president of Talmer Bank, which was acquired by Chemical Financial Corporation for about $1.7 billion last fall.
"I am very excited about the challenges and opportunities ahead for Chemical," Shafer said. "I have a high regard for all that David Ramaker has accomplished at Chemical, and I look forward to building on the success and momentum established under his leadership."