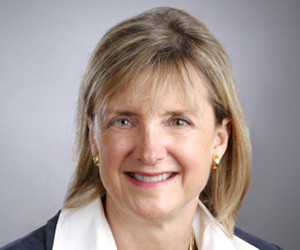 Debra Cooper. Courtesy Davenport University
A local college has named a former health care executive to lead its marketing and communication efforts.
Davenport University said last month it hired Debra Cooper as its new executive vice president for marketing and communications.
She will begin her new role in July, assuming responsibility for brand and marketing strategy development, execution of all marketing and communications initiatives for the university and leadership of its community and government relations programs.
"We are pleased to bring in an accomplished executive who has demonstrated such high levels of leadership and achievement in the business and health care fields," said Rick Pappas, president, Davenport University. "Debra will be a strong addition to Davenport's leadership team."
Cooper's background
Cooper worked at Spectrum Health and subsidiary Priority Health for the past 12 years, leading marketing, digital marketing and customer relationship management in a variety of executive roles.
Before working at Spectrum, Cooper led global and North American marketing units at Steelcase for 11 years, developing and implementing brand positioning and marketing plans. She also served as director of brand marketing for Zenith in Chicago.
Cooper serves as a board member for the Ronald McDonald House of West Michigan.
She holds a bachelor's degree in business administration from Grand Valley State University.
Davenport
Founded in 1866, Davenport University is a private, nonprofit university serving nearly 8,000 students at campuses across Michigan and online.
The college offers more than 80 undergraduate and graduate programs.