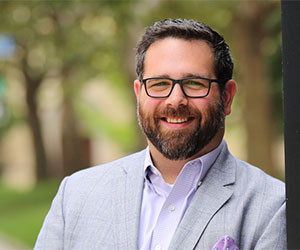 Michael Lomonaco. Photo by Johnny Quirin
Michael Lomonaco — the director of marketing and communications at OST — is the featured guest in episode 18 of the GRBJ Podcast.
Lomonaco is interviewed by Business Journal Reporter Pat Evans.
He talks about OST's history and growth and the future of technology.
The episode also features topical takes by Evans and Business Journal Reporter Charlsie Dewey.
On social media channels, people can follow and comment on the podcast with the hashtag #GRBJPodcast.
New episodes of the weekly GRBJ Podcast are live on Tuesdays.