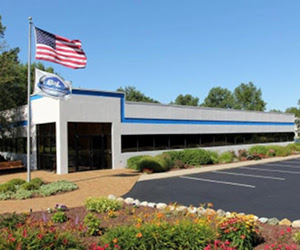 Courtesy Cornerstone Alliance
A tech company is expanding in the region and creating 15 jobs.
B&L Information Systems, which makes enterprise resource planning, or ERP, software, is investing $1.4 million to renovate and expand its facility in Bridgman, at 4707 Rambo Rd.
B&L plans to double the size of its 9,300-square-foot space and upgrade the existing interior, meant to improve workflow in the space.
About 20 workstation areas will be upgraded and another 20 will be added.
Connected spaces and huddle rooms will be built with digital studios that support web conferencing. A new customer experience center will be created for hands-on learning of the firm's software products.
The project will create 15 full-time positions and retain the current 37 full-time positions.
"The new and renovated facilities will support our projected growth plans and allow us to better serve our customers and attract new talent to our technology company," said Philip Laney, president and CEO, of B&L Information Systems.
Cornerstone Alliance, the Benton Harbor-based economic development agency, worked with the company to connect it to resources for the expansion.
The city of Bridgman approved a $128,000 tax exemption for the project.
Construction on the facility is set to begin this month and be completed in May 2020.
B&L
B&L has created software for metal casters since 1976. Today, B&L's Odyssey ERP software gives die casters, foundries and other metal casters access to business information needed to operate in a cloud-based environment, the company said.